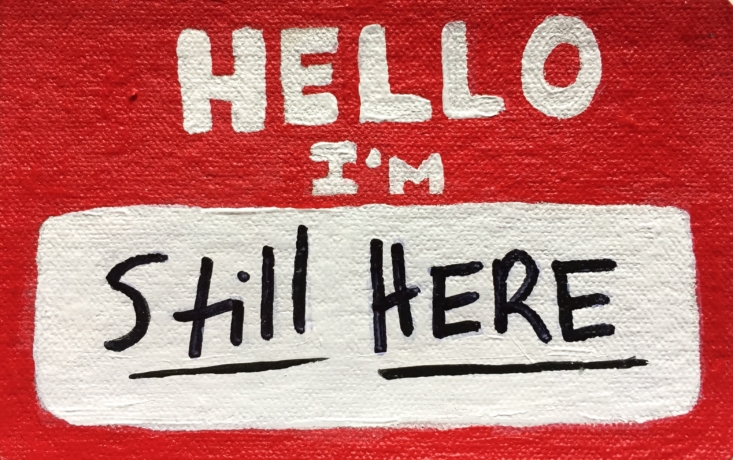 Exhibitions
VARIOUS POSITIONS
Michael Dickins
Mary Addison Hackett
KJ Schumacher
Michael Dickins's series of etchings, Conflicted, are influenced by Francisco de Goya's Disasters of War series and currently includes 13 plates. Created with laser-etched Plexiglas plates, the prints features imagery derived from video stills of current Middle Eastern conflicts from videos uploaded via social media outlets.
Mary Addison Hackett's video, THE PROPHET, was filmed as part of another piece last spring, but in response to the 2016 election outcome, Hackett began working on a series of hand-painted name tags identifying various states of helplessness and empowerment. In placing the video alongside the installation of name tags, she offers a reading of our current political climate.
KJ Schumacher presents a selection from an ongoing body of work created using studio remnants juxtaposed on a clear vertical or horizontal substrate. These works elaborate on the studio process and build upon a belief that the physical mark holds an intrinsic importance in human experience.