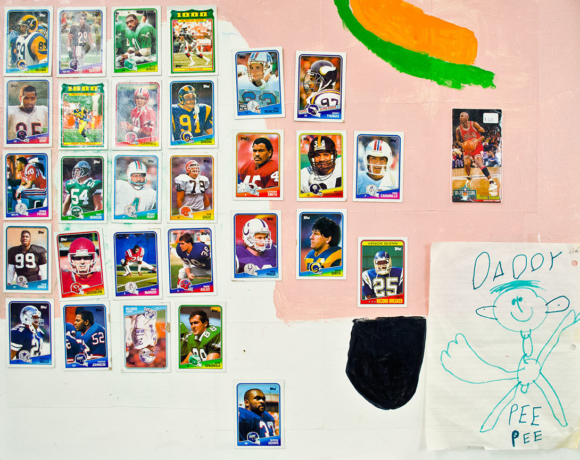 Exhibitions
TYLER HILDEBRAND: THE RETIREMENT PARTY
Tyler Hildebrand
Tyler Hildebrand returns to DLG Nashville this summer for The Retirement Party, his third solo show.
Hildebrand's sectioned, rough, and brightly colored mixed media pieces incorporate adaptations of celebrities, cartoon collages, and sketches of daily rituals that weave together a story that is crude and seemingly ridiculous -- not unlike the average American's.
Working from found objects, old rugs, metallic paper, faded photographs and magazine clippings, Hildebrand creates colossal paintings and intimate paper collages that are inspired by Tim Allen, Oprah Winfrey, Waylon Jennings, Roseanne Barr and many others. He manipulates his surfaces by layering found materials and painting large color fields with unexpected color palettes.