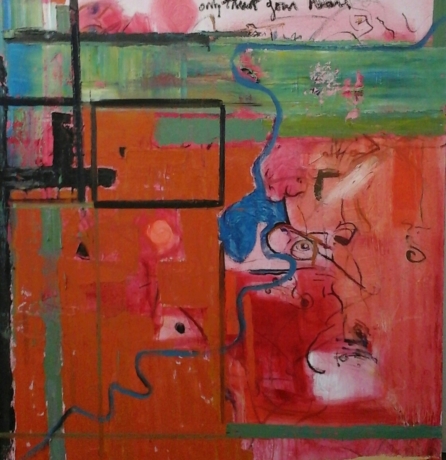 Exhibitions
TOM VEIRS: UNRELIABLE WITNESSES
Tom Veirs
The Browsing Room Gallery at the Downtown Presbyterian Church is pleased to present and exhibition of paintings by DPC resident-artist Tom Veirs entitled Unreliable Witnesses.
Artist Statement:
My inspiration for artistic expression, whether it involves painting, stage performance, music or any other artistic work, lies in the emotion of the moment both from a performer's experience as well as an observer. Color, shape and form define my level of emotion." Joni Mitchell probably said it best for me…
"I am a lonely painter. I live in a box of paint. I'm frightened by the Devil and drawn to those ones who ain't." - Joni Mitchell
About the artist:
Tom Veirs was born in Brownsville, Tennessee. He attended classes at Memphis State University before spending 35 years in California. He moved to Boston 10 years ago and recently moved to Nashville. Veirs is represented in Nashville by the Paul LeQuire Gallery and at The Vermont Artisans Design Gallery in Brattleboro, VT. He became an artist-in-residence of the Downtown Presbyterian Church in 2017.
---
Image: Only Trust Your Heart, 2016, Oil on canvas, 60 x 60 in.