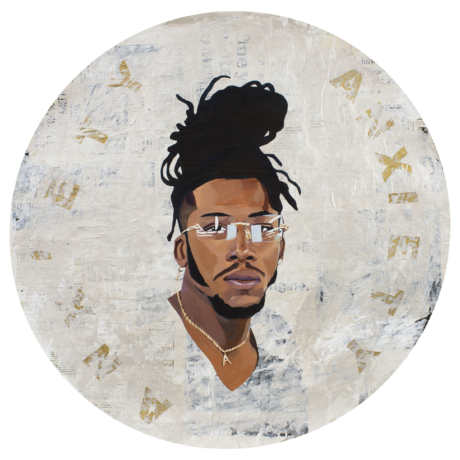 Exhibitions
VITUS SHELL: TO WHOM IT MAY CONCERN
Vitus Shell
The Vanderbilt University Department of Art is proud to welcome a new exhibition, To Whom It May Concern, by mixed media collage artist, Vitus Shell to Space 204.
To Whom It May Concern presents the recent works of Louisiana artist, Vitus Shell focusing on the black experience while giving agency to the community through powerful imagery deconstructing, sampling, and remixing identity, civil rights, and contemporary black culture. Shell strives to bridge the gap between the older and younger generations by exploring and uncovering factors that contributed to the unfortunate relationship breakdown between the two.
Visually combining in mixed media works, Shell experiments with portraiture, acrylic paint, oversized photocopies of early 20th century vintage advertisements and foam cutting techniques.