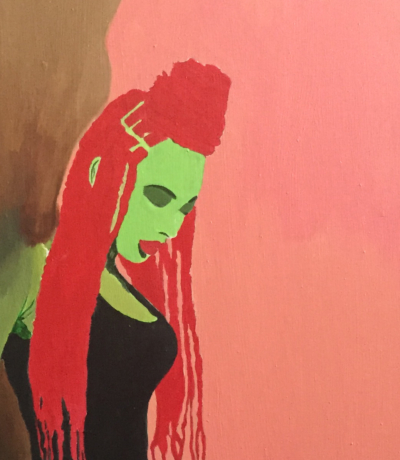 Exhibitions
TO PRESENT A PICTURE, IMAGE, OR LIKENESS OF
William Rodgers Davis
Darien Henderson
Terry Moore
Mikayla Washington
Brandon Van Lear
Katelynne Campbell
Forrest Huff
Martina Burress
Ashley Patterson
Brea Fleming
Maria Dabshee
Denisha Adewole
Jasmine Simmons
Jaqueline Cockrill
Darlene Mullins
Alonzo Furtick,
Veronica Kelly
Medina Shabazz
Ayoka Ajamu
De'Aunna Booker
Kierra Mason
Kourya Smith
The To Present a Picture, Image, or Likeness Of...end of year student artwork exhibition looks at where we are and where we can go. A representation of Tennessee State University's Art Department's past year, students entered work to be juried, displaying a wide variety of artwork from art and non-art majors in photography, graphic design, ceramics, jewelry, mixed media, painting and drawing.
To be the greatest student possible what questions can we ask to create art to the best of our ability? The Five "W"s are questions whose answers are considered basic in information gathering or problem solving, so why not apply them to our art learning experience. Tennessee State University's school motto is Think, Work, and Serve. Students can look at how art can answer these calls to service.
Participate in an interactive Post It Note wall, answering some of they "W" questions.