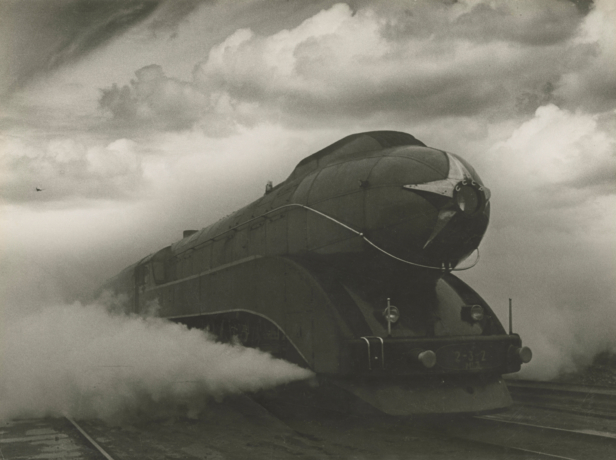 Exhibitions
THE POWER OF PICTURES: EARLY SOVIET PHOTOGRAPHY AND FILM
Alexander Rodchenko
El Lissitzky
Boris Ignatovich
Arkady Shaikhet
Max Penson
Eleazar Langman
Georgy Zelma
Sergei Eisenstein
Dziga Vertov
From early vanguard Constructivist works by Alexander Rodchenko and El Lissitzky to the modernist images of Arkady Shaikhet and Max Penson, Soviet photographers played a pivotal role in the history of modern photography. The Power of Pictures: Early Soviet Photography and Film examines how photography, film, and poster art were harnessed to disseminate Communist ideology, revisiting a moment in history when artists acted as engines of social change and radical political engagement. Covering the period from the 1917 Bolshevik Revolution through the 1930s, the exhibition explores how early modernist photography and film influenced a new Soviet style while energizing and expanding the nature of the media. Through 181 works, The Power of Pictures reveals how striking images by master photographers and filmmakers were seen as powerful propaganda tools in the new Soviet Union, and looks at photography and film together as influential and formally related media.
This exhibition was organized by the Jewish Museum, New York. The Power of Pictures: Early Soviet Photography and Film is made possible by the Eugene and Emily Grant Family Foundation, The David Berg Foundation, Andrew and Marina Lewin Foundation, the Robert Mapplethorpe Foundation, and the Horace W. Goldsmith Foundation Exhibition Fund.
The Frist Center for the Visual Arts is supported in part by the Metro Nashville Arts Commission, the Tennessee Arts Commission, and the National Endowment for the Arts.
Image Credit:
Arkady Shaikhet. Express, 1939. Gelatin silver print. Nailya Alexander Gallery, New York. Artwork © Estate of Arkady Shaikhet, courtesy of Nailya Alexander Gallery