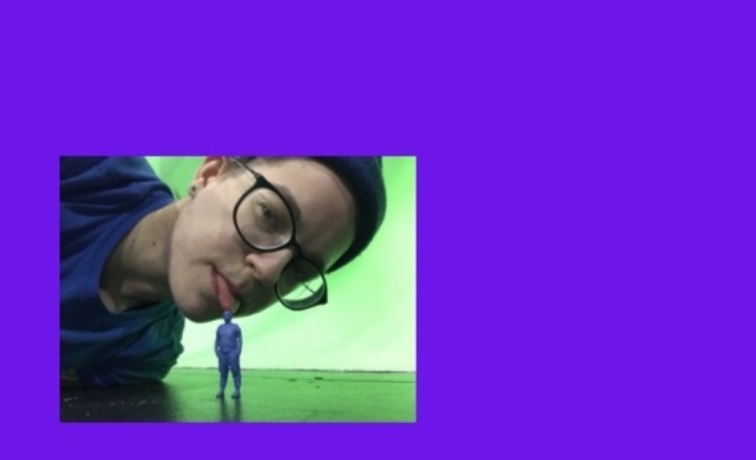 Exhibitions
LIZ CLAYTON SCOFIELD: THE PLAY'S THE THING
Liz Clayton Scofield
In Liz Clayton Scofield's solo exhibition, The play's the thing, the artist utilizes the convention of a staged "play" to explore the ways in which identity can be viewed as a performance, and through an active relationship between sculpture and video, they have designed a DIY guide on social constructions related to living in a queer body.
The works included in this exhibition were developed out of an ongoing multimedia project that Liz has created around a series of 100 miniature self-portrait sculptures called the "LiZes", which were made in their image through 3D scanning and printing technologies. Using these multiple selves in numerous narratives, Liz poetically explores the concepts of "Being and Becoming," which plays out on miniature scale inside of handmade sets and stages.
To be and then to become both connote identity, time, and transition, and this concept is mirrored in the presentation of Liz's video installation titled, A Practical Guide for Everyday Be-Coming, (Tutorials). Offering the viewer multiple entry points and perspectives in which to engage with the work and subject, the installation consists of a scale model of a performance set that sits in front of a large monitor, a video performance of Liz interacting with the model, and a set of QR codes that allow the viewer to have a 360 view of the model's interior on their mobile device. As part of Liz's exhibition they will debut Cloud Flag, which Liz describes as a "cloud amongst clouds" and is displayed outside of the gallery on our AIR_(space) Project flagpole.