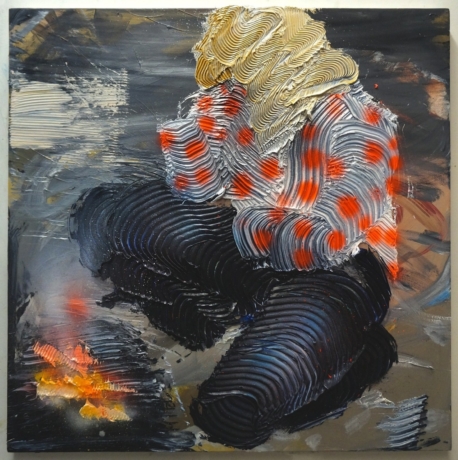 Exhibitions
THE JOBE COLLECTION: 15 YEARS
Eleanor Aldrich, David Onri Anderson, Molly Barnes, Jesse Butcher, Brian Edmonds, Joan Fabian and Peter Zandvliet, Kevin Ford, Jessica Gatlin, Matt Irie and Dominick Talvacchio, Patrick Kikut, Ashley Layendecker, Austin Pratt, Denny Renshaw, Jered Sprecher, Jason Stout
Channel To Channel is proud to present The Jobe Collection: 15 Years. The exhibition opens Saturday, January 4th from 5-9pm and will be open through Friday, January 17th.

15 Years features selected works from the collection of Carolyn & Brian R. Jobe. This exhibition is a celebration of contemporary art, collecting, and the power of living with art. Themes found in their collection include an engagement with mystery, iconography, color theory, and broadly the impact of small daily encounters with art.
Carolyn and Brian R. Jobe are artists, non-profit directors, and art collectors based in Nashville, TN. They've been collecting since 2005 and this exhibition marks their 15th year collecting together. In December 2014, Brian and Carolyn Jobe founded Tri-Star Arts, an organization that spotlights and grows contemporary visual art in Tennessee.