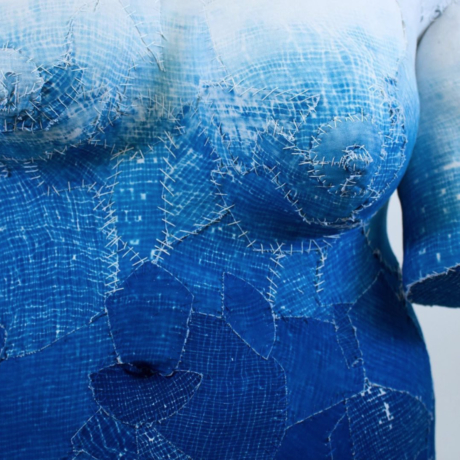 Exhibitions
TASHA LEWIS: FLOOD LINES
Tasha Lewis
AS A RESULT OF CLOSURES DUE TO COVID-19, PLEASE FOLLOW GALLERY WEBSITE AND SOCIAL MEDIA PLATFORMS FOR SCHEDULING UPDATES AND VIRTUAL EXHIBITION CONTENT.
---
The Parthenon and Centennial Park Conservancy are proud to present Flood Lines by Tasha Lewis in the East Gallery of the Parthenon.

Artist Tasha Lewis borrows from ancient artifacts to evoke contemporary narratives about women. In Flood Lines, she updates classical forms such as vessels and figures featuring hand embroidered beads, wire, and hand dyed fabric. Over 35 sculptures of exquisite craftsmanship are carefully arranged within the gallery to create an immersive space that is both formal and organic.
Flood Lines coincides with the 100th anniversary of the 19th US Constitutional amendment giving women the right to vote. As Tennessee suffragists were instrumental to the ratification of this law, Lewis sees Flood Lines as an homage to these women.