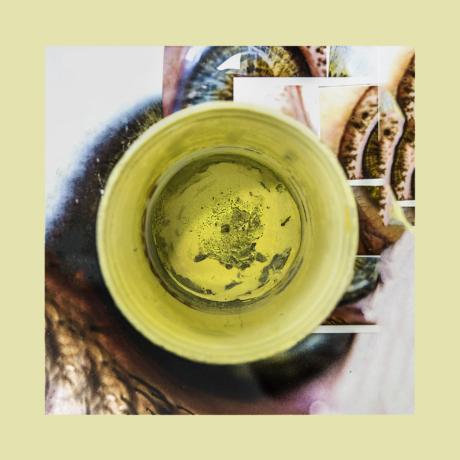 Exhibitions
SV RANDALL: FELL PREY
SV Randall
Crusty yellows. Glazed over and glossy.
If the eye truly is the first circle,
then the horizon which it forms is the second,
and the algorithm we inhabit is the third.
COOP Gallery is pleased to present FELL PREY, an experimental project by interdisciplinary artist SV Randall addressing an increased insular reliance on virtuality. A wall-sized photograph of an idyllic landscape has been inverted and flipped upside down. A mirrored medicine cabinet is suspended from the ceiling. Resin casts of binoculars have been hollowed out and mounted on fragments of brick-patterned panels. The focus of the installation is the danger of our invented ways of seeing and the contradictory nature of magnifying and extending while incongruously narrowing visibility. A polysemic use of yellow denotes caution, cowardice, and impatience within all of the objects found in the exhibition to expose the hazards of digital servitude. FELL PREY exposes an increased parochialism fueled by what the artist calls "techno-heautoscopy".