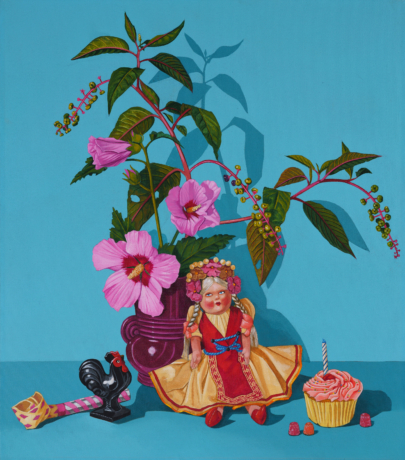 Exhibitions
SUMMER STORIES
Alicia Henry, Ashley Doggett, Bill Killebrew, Caroline Allison, Carroll Cloar, Danny Lyon, Huger Foote, Libby Johnson, Marcus Maddox, Mary Sims, Maysey Craddock, Ted Faiers, Tim Crowder
SUMMER STORIES at David Lusk Gallery Nashville is a collection of narratives that is also an exhibition of artworks.
Sprung from the memory of summer reading lists, each work in SUMMER STORIES is accompanied by a book recommendation from a Nashville art professional - curator, architect, writer, designer. The works directly inform the book recommendations, and the recommenders share the inspirations behind their selection. With artworks from David Lusk Gallery, Red Arrow Gallery, and Zeitgeist, 13 artists' photographs, paintings, drawings, collages, and sculptures fill the gallery as a reimagining of an often-dreaded school assignment.
Each of the works and their literary counterparts share equal parts nostalgia and joy: summer is a season approached with trepidation, as its magic may have fled as we age. We find, however, as with any beautiful painting or good book, its power for possibility and opportunity intact.
The selected works engage themes of heat, serenity, and contentment. Stifling heat is palpable for the men on a Texas prison farm. A rusty station wagon shaded beneath trees has been pulled out from the carport to make room for something new. Party favors, a slumped over doll, and a blown-out candle are the remnants of another birthday gone by. All that and so much more!