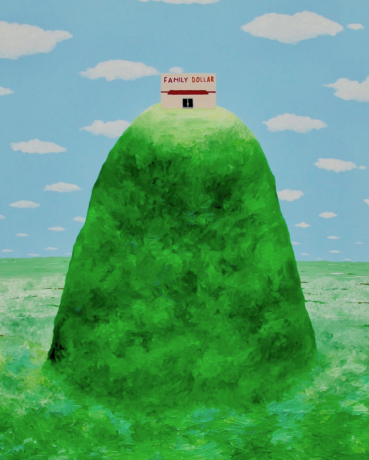 Exhibitions
​STUDIO EXCHANGE: MEMPHIS
Coriana Close, Melissa Dunn, Mary Jo Karimnia, Lawrence Matthews III, Meredith Olinger, Terri Phillips, Alex Paulus, Lexi Perkins
Zeitgeist presents a group show featuring eight break outs of Memphis, Tennessee's contemporary artist community. Assembled by Memphis-based artists Dwayne Butcher and Georgia Creson who were part of Zeitgeist's 2010 exhibit, The Memphis School, this group brings together artists working in a spectrum of media in Memphis's thriving studio scene.

The works in this show deal with themes of environmentalism, race, history, identity, and social commentary.

This show follows last year's exchange with Atlanta, as part of Zeitgeist's efforts to present a more full view of contemporary arts throughout the southeast.
---
Zeitgeist is open Tues-Sat, 11-5