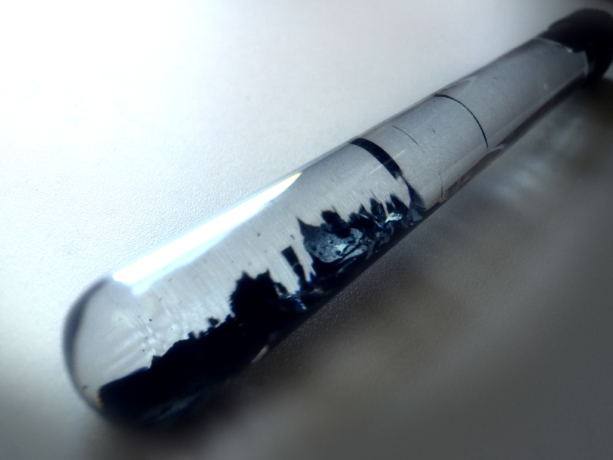 Exhibitions
SHOHEI KATAYAMA: HYPEROBJECTS
Shohei Katayama
COOP Gallery is pleased to present HyperOBjects by Shohei Katayama.
Shohei Katayama is a Japanese-American artist who utilizes his art as a catalyst for environmental conversations. His work includes line drawings, sculpture and conceptual installation art, and aims to examine the underlying patterns and forces of nature by showcasing unseen relationships in ecology.
HyperOBjects explores interconnected phenomena through sculptures and drawings informed by artifacts found in digital and natural environments. Through movements of lines and material, the installation presents a sensory experience showcasing relationships between fluctuations of time and space, the "here" and "there", and the present that always overlaps with the future.
Katayama received his MFA from Carnegie Mellon University, Pittsburgh, PA. He is the inaugural recipient of the MTV:REDEFINE award, received the Outstanding Achievement in Contemporary Sculpture Award by the International Sculpture Center, the Frank-Ratchye Fund for the Art at the Frontier Award, and a finalist in the 21C Artadia award, among others. His work has been exhibited nationally and internationally at the Palazzo Mora,Venice, Italy; 5 Manhattan West Building in New York; Plaxall Gallery, Long Island City, NY; Littman Gallery, Portland, OR; and more. Katayama has participated in the Facebook Artist-in-Residence Program; the Arctic Circle Residency in Svalbard, Norway; the Labverde Amazon Residency in Manaus, Brazil; the International Sculpture Center Residency at Grounds for Sculpture, Hamilton Township, NJ; Tough Art Residency Program, Pittsburgh, PA; and at the Asia Institute Crane House, Louisville, KY.
To learn more about Shohei Katayama and to see more of his work, visit his website: www.shoheikatayama.com or follow him on Instagram: @shohei_katayama_.