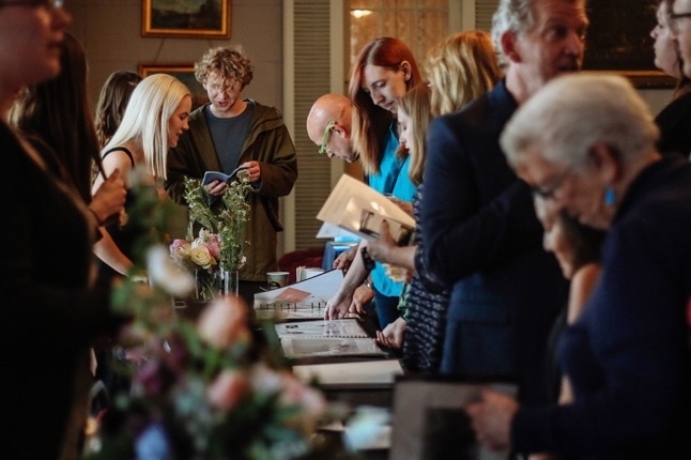 Exhibitions
SENIOR EXHIBITION & ART CRAWL
AS A RESULT OF CLOSURES DUE TO COVID-19, PLEASE FOLLOW GALLERY WEBSITE AND SOCIAL MEDIA PLATFORMS FOR SCHEDULING UPDATES AND VIRTUAL EXHIBITION CONTENT.
---
Art Talk: Thursday, April 16, 5pm
Art Crawl: Thursday, April 30, 5:30-8pm
Belmont University's Department of Art presents an annual exhibition of senior studio art and art education majors. This exhibit culminates in a reception and art crawl that includes the presentation of senior design portfolios.
Exhibition ends May 1, 2020.