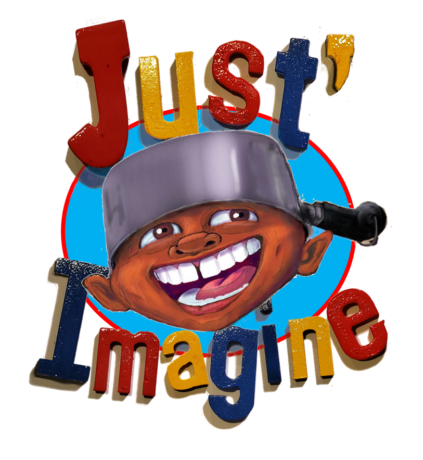 Exhibitions
SAMUEL DUNSON: JUST IMAGINE
Samuel Dunson
Hiram Van Gordon Gallery presents Just Imagine, by Samuel Dunson
Step into the interactive children's book Just Imagine.
You will be guided through the fabrication of Artist and Tennessee State University Professor Samuel Dunson's book; peek into the back story, help determine a storyline, stir the imagination.
Young Justin is in a dilemma. His parents are going away for an overnight trip, but he can't go along. Justin has to stay with his Grammy and Grampa. Justin doesn't want to stay with them because he thinks he'll be bored. But Grammy has something magical up her sleeve. Imagination. And Justin will never see her or himself the same ever again.
Just Imagine, allows the child to take part in creating characters, and figures pivotal to the storyline. They are asked to "Imagine" what a character should be visually. In doing so, they become an integral visual part of the story-telling process. The magic happens when they come in contact with others who have also interacted with the book, seeing how others interpret characters artistically.
In this age of technology, children have worlds of information at their fingertips. Dunson believes the inquisitive nature that fuels fantasy, mystery, and imagination in a child's mind gets lost when answers to life's questions are so readily available.
Just Imagine was written and illustrated by Samuel Dunson with the assistance of Tennessee State University's Non-Instructional Grant, 2018-2019 academic year.
HOURS M-TH 10-4PM