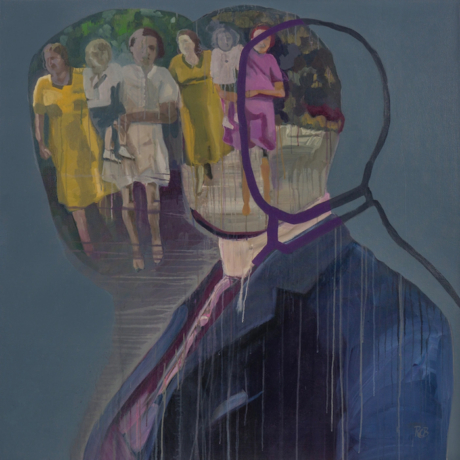 Exhibitions
RUTH CHASE: PASSION PROJECTS
Ruth Chase
We invite you to view works by Ruth Chase. Chase creates large intimate paintings on canvas, public art, art films, and social engagement projects.

The exhibition is a collection of works that come from several of Chase's projects exploring themes of the human spirit and belonging. Her paintings are acrylic on canvas, blurring the lines with drips and intersecting patterns, shapes, and edges, allowing drips to break up hard lines to impart a sense of history, memory and emotional complexity.
Art Opening Reception Saturday, September 2, 5 - 8 PM Be inspired by Passion Projects. The exhibition will showcase works from The West of Lincoln, Blur, and Belonging, all in one room. Enjoy refreshments and meet the artist while viewing large paintings, film, and a social engagement piece.
Artist Talk Thursday, September 7, 5:30-7:30 PM A unique artist talk by Ruth Chase about her process and formula for creating a body of work extracted from a passion or life experience. This will be an educational group conversation on how to create grant worthy projects, or simply find your passion then turn it into a body of work. This workshop is good for people working in any creative medium. Bring something to take notes with. Refreshments will be served.
"The public plays a vital role in the outcome of my work, taking a journey with me that can last up to three years. Self-aware subjects with strong belief systems fascinate me and become the subjects of my work." - Ruth Chase