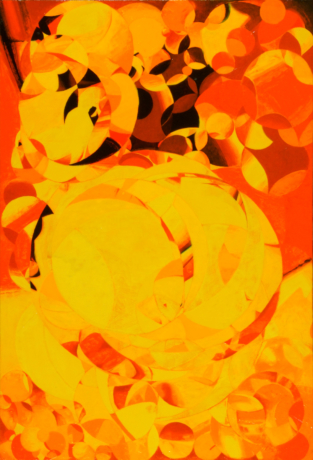 Exhibitions
RESIDENT ARTISTS OF THE DOWNTOWN PRESBYTERIAN CHURCH
Cary Gibson, Sarah Jorden, William Steven Stone, Hans Schmitt-Matzen, Richard Feaster
The Browsing Room Gallery at the Downtown Presbyterian Church is pleased to present an exhibition of work by DPC Artists in Residence.
About the exhibit:

DPC resident artists present artwork in a variety of media and subject-matter. Produced in their on-site studios, this dynamic group of artists will exhibit recent work that reflects their wide-ranging and diverse creative practices.

About the artists:
Cary Gibson: http://www.ministrymatters.com/all/author/cary_gibson
Sarah Jorden
William Steven Stone: http://divinity.vanderbilt.edu/student-life/POIESIS.php
Hans Schmitt-Matzen: http://www.hansschmittmatzen.com/
Richard Feaster: http://www.richardfeaster.com/
Image info:
Hans Schmitt-Matzen, Awkward Revolution, oil and alkyd on canvas, 36 x 24 in.