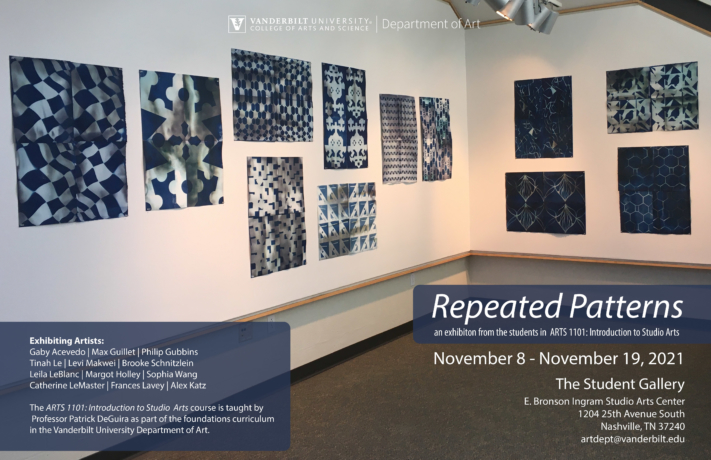 Exhibitions
REPEATING PATTERNS: CYANOTYPE COLLAGE
Gaby Acevedo
Max Guillet
Philip Gubbins
Tinah Le
Levi Makwei
Brooke Schnitzlein
Leila LeBlanc
Margot Holley
Sophia Wang
Catherine LeMaster
Frances Lavey
Alex Katz
Repeating Patterns is an exhibition of cyanotype collage works from the students of the Fall 2021 ARTS 1101: Introduction to Studio Arts course taught by Professor Patrick DeGuira.
The exhibition is on view in The Student Gallery, located on the first floor of the E. Bronson Ingram Studio Arts Center, in the heart of the Vanderbilt University campus.
The exhibition explores the concept of repeated patterns through the cyanotype process. The ARTS 1101 course is part of the foundations curriculum at the Vanderbilt University Department of Art.