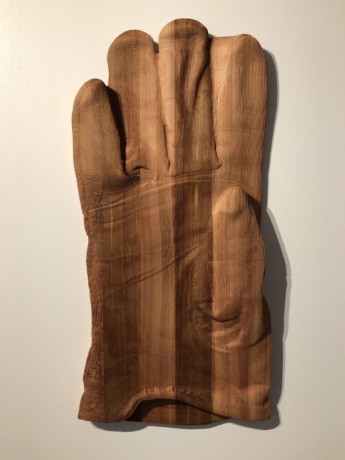 Exhibitions
RAYMOND PADRON: LIFE / LIKE
Raymond Padron
Lipscomb University's John C. Hutcheson Gallery, located in the Beaman Library, will showcase the artwork of Raymond Padron in an exhibition titled Life/Like, May 16-Aug. 26.
As a sculptor and performance-based artist, Padron uses traditional craft and its relationship to improvisation to explore how people form their identities and beliefs.
"The work in this show Life/Like comes through reflecting on the many roles I inhabit and how they both shape my identity and are defined by how I perceive myself," said Padron. "Each work references specific people and places in my life that have deeply impacted my interpretation of these roles and the complex navigation of living life in connection with others."
He was born in 1983 and grew up in the northern Virginia suburbs of Washington, D.C., He received his Bachelor of Arts in sculpture and graphic design from Messiah College and his Master of Fine Arts from the University of North Carolina at Chapel Hill.
Padron currently creates art, exhibits nationally and teaches in Chattanooga, Tennessee.
A closing reception will take place on Monday, August 26, at 6 p.m. in the John C. Hutcheson Gallery, in Beaman Library on University Park Drive and is free and open to the public.