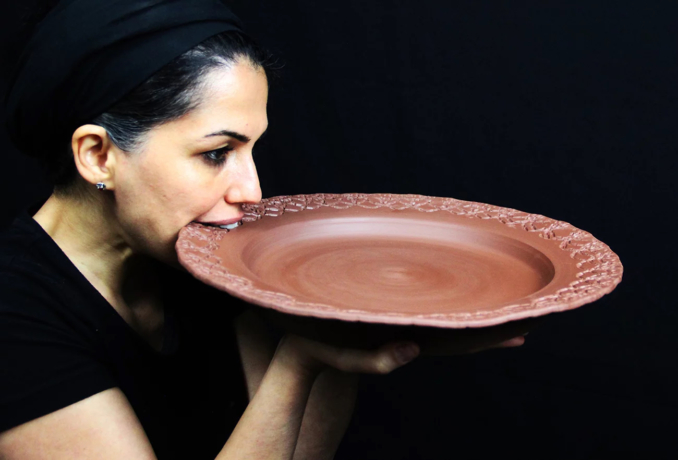 Exhibitions
RAHELEH FILSOOFI: ARTIFACTING
Raheleh Filsoofi
Unrequited Leisure is excited to present Artifacting, a solo exhibition by Raheleh Filsoofi.
In the context of digital media, the term "artifacting" refers to a noticeable distortion within a video file, brought on by an extrinsic agent, an act of compression. Performing as this change agent, Filsoofi offers her body as a tool of compression, leaving a pattern of bite marks along the edge of a series of unfired clay plates. "Form, pattern, and function are captured as she sinks her teeth into the clay an artifact from when her body and spirit were borderless."
For this exhibition, Filsoofi's performance will be presented as an installation within the gallery, pairing her video work with the clay objects produced, embodying a sense of time that references past, present, and future.