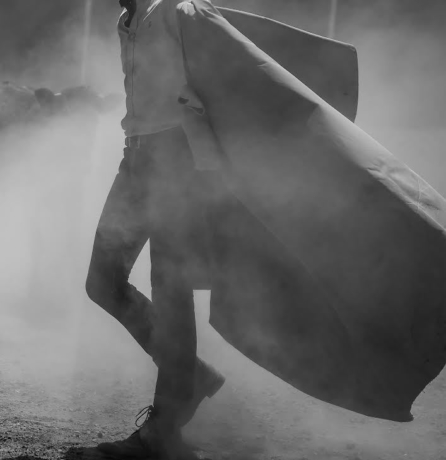 Exhibitions
PHILIP HOLSINGER: WE ARE NASHVILLE
Philip Holsinger
We Are Nashville: Act One is an immersive multimedia exhibition that characterizes the city by telling intimate stories of Nashville residents through a vast selection of Holsinger's photos, videos, audio, journal entries and more.
In 2017, Holsinger left the warzones of Haiti and moved to Nashville to begin the massive undertaking of capturing a complete, objective and authentic portrait of the city.
This continuous large-scale journalistic endeavor was born from late philanthropist Ben Rechter's vision of creating a movement that would unite the people of Nashville, teach them about each other and inspire the city to "take care of its own." Rechter and fellow We Are Nashville producers Kerry Graham and Don Transeth hired Holsinger as the storyteller and gave him complete artistic freedom under a single condition: tell the truth.
"This is not a promotion of the city," says Holsinger. "It's not designed to try to make it look good. It's designed to see what's really here."
As a fully-immersive photojournalist, Holsinger has spent the last five years building lasting relationships with Nashville residents from all walks of life.
"When we got down to the philosophy of what we were attempting to do, we are reminding people to love their neighbor. But you can't love somebody that you don't know," says Holsinger, "So I assigned myself the framework of making a family portrait of a family that had gotten so big that it didn't even know its cousins anymore."
From gang leaders to socialites, We Are Nashville: Act One narrates Nashville's stories and introduces the city to itself.
The gallery is open to the public Tuesday through Saturday, 10 a.m. — 5 p.m. For more information about CHAUVET Arts, featured artists and upcoming exhibitions, please visit www.chauvetarts.com.