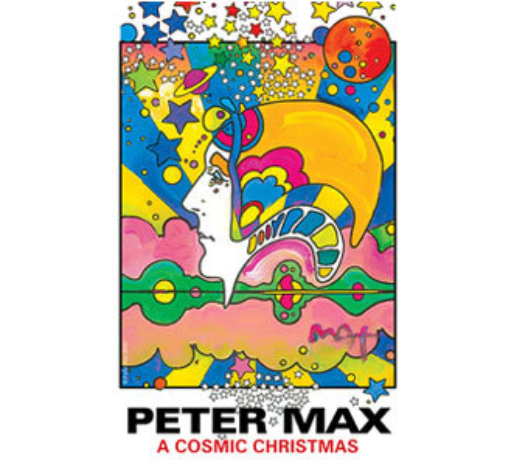 Exhibitions
PETER MAX: A COSMIC CHRISTMAS
Peter Max
We are pleased to present the exhibition Peter Max: A Cosmic Christmas, which showcases the vibrant art of iconic artist Peter Max, who made a lasting mark in the history of art and whose work continues to delight audiences of all ages and backgrounds.
The exhibition celebrates Max's artwork during this festive time, and as we head to the New Year, we are particularly proud to introduce this work to a new generation of young people in Tennessee and beyond.
MUSEUM HOURS

Tuesday to Saturday from 10 am to 5 pm
Sunday from 1 pm to 5 pm
The exhibition is FREE and open to the public. All ages are welcome.
Donations are welcome and appreciated.
The MACC follows the CDC's COVID-19 guidelines.