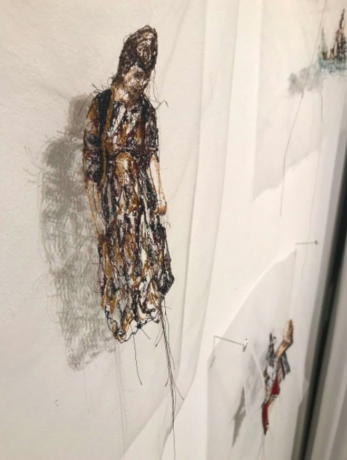 Exhibitions
PARADIGM SHIFT
Beizar Aradini, Nuveen Barwari, Kate Csillagi, Sam Dunson, Marlos Evan, Jon Langford Benjy Russell, Betty Turbo, Savithri Valaga
I've been visited by a growing number of hawks lately. Very pointedly during the assembling of this show. Anytime I notice a specific animal coming around with regularity, I look for what sort of medicine it may be a totem for.
Hawk: As with any other animal totem, hawks will show up when you need guidance from the universe and support from something beyond yourself. The hawk represents focus, strength, and poise and can show you your hidden abilities to lead yourself and others to a more positive outcome. Hawks can also help you to see the bigger picture and avoid getting caught up in the small details, so look to this powerful spirit animal the next time you need perspective on a certain situation.
Each of these artists represent hawk spirit to me and have provided valuable perspective, aiding me in my own personal growth. That is my greatest wish for this exhibition. Wisdom and growth for all who take it in. That is my hope for us all right now - to keep showing up, to keep learning and to grow. -JM
*JMG is following all CDC guidelines and kindly requests that you please wear your mask and practice social distancing. If you do not have a mask, one will be provided for you.
Be Well!