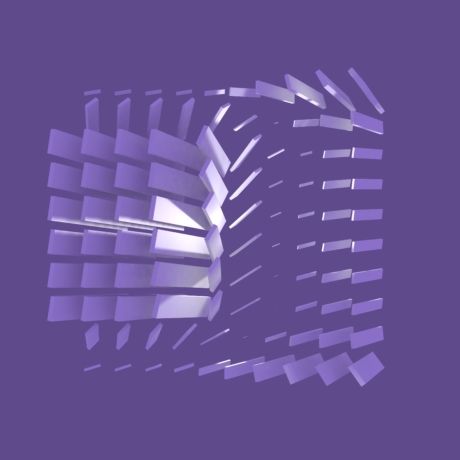 Exhibitions
PANTONE UV
You're invited to MOCAN's first event — PANTONE UV.

We've partnered with the multimedia show, PANTONE, for their fourth installment "PANTONE UV." Their shows explore the impact of new media art on contemporary art forms. The title centers around Pantone's color of the year — Ultra Violet. The purpose of this year's show is to showcase new media, art, and design while highlighting incredible artists local to Nashville and outside of it.

This event is a part of Nashville Design Week.
---
About PANTONE

PANTONE is a show dedicated to showcasing artists from different backgrounds, with works varying from the traditional art form to the digital age. Utilizing new technologies in tandem with more traditional art forms demands interaction, provokes a conversation about our changing digital-centric world, builds a community around these new art forms, and showcases their importance in the contemporary art world.

PANTONE's last event, Pantone PDC, was an ongoing show at the Pacific Design's Industry Gallery co-curated by Payton Newcomer, Dennis Delgado, and Morgan Splawn in Los Angeles. It combined Nashville and LA artists to create an art show unlike any other; a new vision that appealed to the affluent gallery aficionado and the artistic outliers alike.

*Not affiliated with Pantone LLC.

About MOCAN

The Museum of Contemporary Art Nashville (MOCAN) will be designed and curated for artists, the Nashville community and its visitors. MOCAN will house the work of international and local artists to inspire artistic ideas, spark analytical conversation and bring the community together. As the museum grows both in size and respect among art enthusiasts, it will draw visitors from around the world and further put Nashville on the stage as one of America's most innovative, creative and cultured cities.

About NDW

Nashville Design Week (NDW) is a week-long, city-wide series of interdisciplinary programs and events to unite the design community, promote collaboration and idea sharing, engage the public, and elevate the impact of Nashville's design economy.