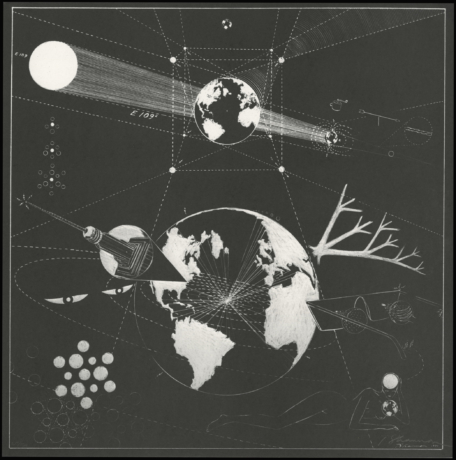 Exhibitions
OUT OF THE VAULT: STORIES OF PEOPLE AND THINGS
This student-curated exhibition explores the dynamic relationships between people and things. The twelve objects selected from the Vanderbilt University Fine Arts Gallery Collection seem to have little in common, ranging in origin from the ancient Mediterranean to twentieth-century Nashville. The life stories of these objects, from their creation, life, death, and rebirth, are as complex and diverse as our own.
Out of the Vault investigates the journeys of objects across space and time and the meanings attached to them by the people with whom they came into contact. Although we tend to think of inanimate objects as somehow inert, this exhibition shows that objects have agency. Not only do people give meanings to objects, but also objects themselves can have an influence upon individuals with whom they interact. You are invited to engage with these remarkable objects yourself—and add your own perspective to their evolving stories.
This exhibition is the third in a partnership between the Department of History of Art and the Fine Arts Gallery resulting in a student-curated exhibition. This year, Professor Mireille Lee taught the course Exhibiting Historical Art, with the subtitle, What is this thing? The class benefited tremendously from a guest lecture by Erica Kelly, Senior Exhibit Developer at the San Diego Natural History Museum. The digital catalogue was created with the help of Millie Fullmer of the Visual Resources Center.
Out of the Vault: Stories of People and Things is supported by the Department of History of Art and the Ewers Gift for Fine Art. It is organized by the Department of History of Art in conjunction with the Fine Arts Gallery and was conceived and designed by Haley Bowse '19, Lilia Briskin '19, Joe Eilbert '19, Sophia Jorasch '16, Gabrielle Levitt '18, Lauren Linquest '19, Edward Mcelwreath '18, Sarah Robinson '18, Vivian Saxon '18, Rebekah Smith '16, Clancy Taylor '16, and Daniel Weitz '16.