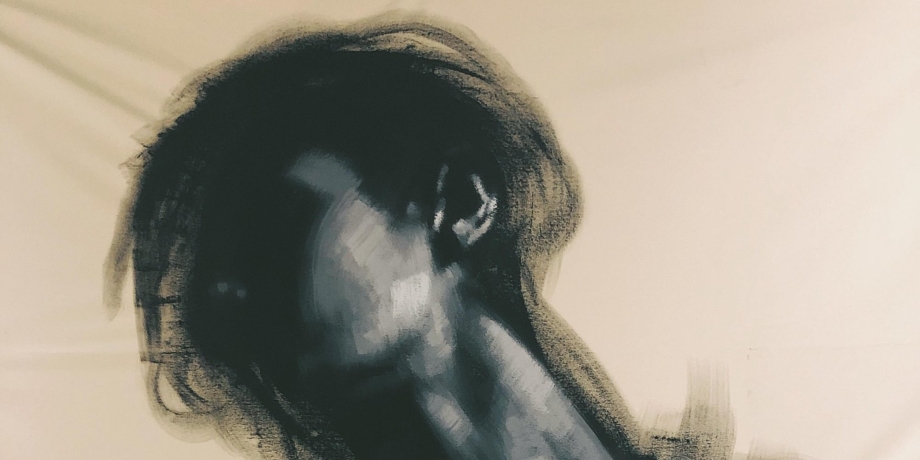 Exhibitions
OBSCURA: THE WORKS OF BRIAN WOODEN
Brian Wooden
This February, The Gallery at Fort Houston and OZ Arts Nashville are proud to present Obscura: The Work of Brian Wooden. The exhibition will open on February 8th with a public reception at OZ Arts Nashville from 6pm to 8pm, and continue through February and March.

With this collection of monochromatic works, Brian Wooden explores new manners of portraiture, and more specifically, the distillation of subject through anonymity. Wooden's approach to the human form is equally as editorial as it is reverent; by narrowing our pictoral lens, Wooden encourages his audience to focus on what is deliberately elusive: the subject. His material application echoes this - alternating between suggestive and concrete gestures, Wooden's subjects emerge, dreamlike, as though carved from light. This particular method — discovery through contextual limitation and open, expressive physicality — allows the viewer their own conclusions.

In describing these works, Wooden offers, "I like to keep a vague familiarity [with each figure], so that they can be interpreted by the individual viewer. Loose expressive strokes converge into more meticulous details; the first layers follow form, but appear as though they happened by chance. I want to feel the weight of the figures and be aware of the materials; to feel the process of the piece just by looking at it."

This event is FREE and open to the public. Complimentary wine will be available for guests who are 21+. We hope you can join us at OZ Arts Nashville on February 8th to celebrate these incredible works!