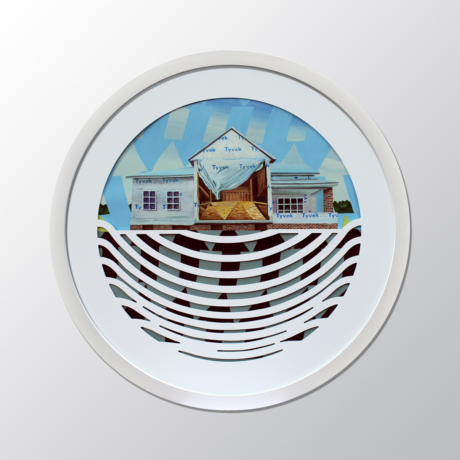 Exhibitions
NICK PEÑA: CYCLICAL
Nick Peña
Cyclical, a solo show by Nick Peña, opens Saturday, January 5th at Channel To Channel. Opening will be from 6-9pm. Show runs through Saturday February 23.

Nick Peña's works range from painting to multimedia installations that question the ever-changing psychological landscape of America; asking the viewer to re-examine their perceptions of the "American Dream" and the effects that pursuit has on our environment. Persistently researching these topics has led him to create landscapes built on dichotomies: past and present, representation and abstraction, analog and digital, and stability and instability.

Currently living in Memphis, Nick Peñais an Associate Professor of Art in the Visual and Performing Arts Department at Christian Brothers University. He received his BFA from Southern Illinois University where he was one of six students to receive the Rickert-Ziebold Art Award. After studying abroad at the Hospitalfield House in Arbroath, Angus, Scotland and taking a year off to work in adaptive technology, he returned to school to earn his MFA at the University of Missouri where he was awarded the Dorothy L. Rollins Excellence Scholarship Award in Painting.