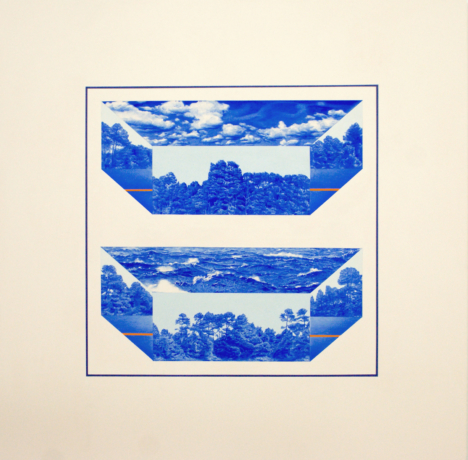 Exhibitions
NAMWON CHOI: IN-BETWEENNESS
Namwon Choi
Open Gallery is pleased to present works by Namwon Choi, an artist based in Savannah, GA. In-betweenness will open October 6th, from 6-9pm during the Wedgewood Houston Art Crawl.
Artist Statement:
How we experience a place can have consequence to our lives. We continue to move from place to place in the search of greater opportunity and a better life. We are migrants, the fundamental parts of our societies and I am an immigrant. I chose migrancy because it privileges movement in both space and time and the notion of movement and process rather than stability and fixity. I am a Korean artist living and working in America for fifteen years. Since relocation, the ideas of transitional states and the notion of in-betweenness, have been an interesting subject to me. I found myself being between here and there; being in-between two countries, and in-between affiliation and alienation. The special and temporal condition of in-betweenness is not for pausing. It is for (dis)connecting here and there. I became interested in the network of spaces especially highway, the place is easily passed by or forgotten.
I make drawings and monochrome landscape paintings of highway that manifests the space of transience as a means of portraying my life in transition. Then I let my paintings, each fragment, each idea-phrase, react with the objects from the highway to link and to create whole sentences describing a fuller view of my experience of in-betweenness in the space of exhibition.
---
Choi has MFA in Drawing and painting from Georgia State University and MFA in Oriental Painting from Hongik University of Seoul, Korea. Since the relocation, her life in-between two countries, and affiliation and alienation have been the inspiration of her art. Her interest in the spatial and temporal condition of in-betweenness led her to see highway as the space of transience that (dis)connects between one place to another. She creates drawings, paintings of highway on canvas, paper and used tires as a means of portraying her life in transition. She has been an artist in residence at VCCA, Hambidge, and MASS MoCA studio. Her most recent solo exhibitions were at the Artist Homes Gallery in Berlin and Stanely Beaman & Sears Gallery in Atlanta, Ga. Currently she is professor of Foundation Studies at Savannah College of Art and Design.