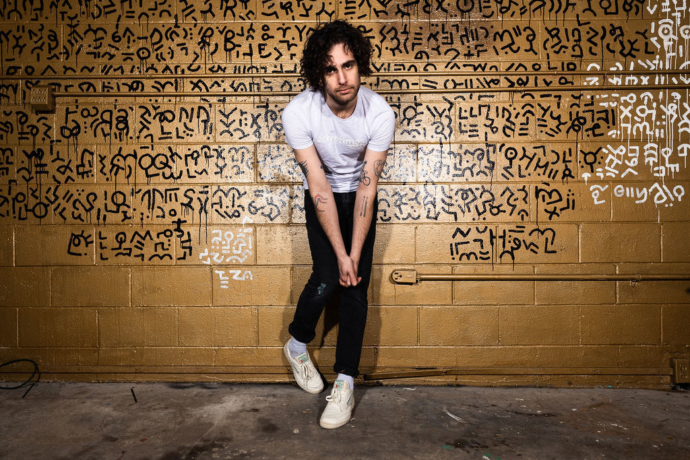 Exhibitions
RYAN MICHAEL NOBLE: LANGUAGE EXHIBITION
Ryan Michael Noble
*Please Note: This event will be held at our WeHo location, not at our main location in Grassmere
Modfellows Art Gallery is proud to announce the very first exhibition at the Modfellows-WeHo location: Language by Ryan Michael Noble. The exhibit kicks off on Saturday, February 5, 2022 6-9 pm. The show will run through February 26th.
Ryan Michael Noble's work is fresh, colorful, and wildly entrancing. The pieces selected for Language contain numerous unlikely colorscapes that melt into one another. Hard straight lines and painterly washes complement each other, bringing the decided flat plane to life. Worlds of shapes and color collide in a warm and welcoming symphony.
Within his work, Noble uses an intuitive approach, relying more on mindlessness than precision. Reminiscent of Kandinsky in his newer work, Noble's technique is naturalistic and gestural. His work is an offering of movement and instinct. Within each piece, Noble creates something unique and completely his own.
Along with the development of his color and shapes, Noble has adopted a kind of mark making resembling letters within a language. The viewer is invited to decipher, but the "language" is only truly known by Noble himself. This is a testament to Noble's work, but also to how Noble interacts with the world around him.
After moving to Nashville in 2015, Noble quit his advertising career to pursue art full-time. Since then, he has surrounded himself with hopeful and inspiring creatives, opened Sometimes art collective, and continued to cultivate and perfect his artistic style.