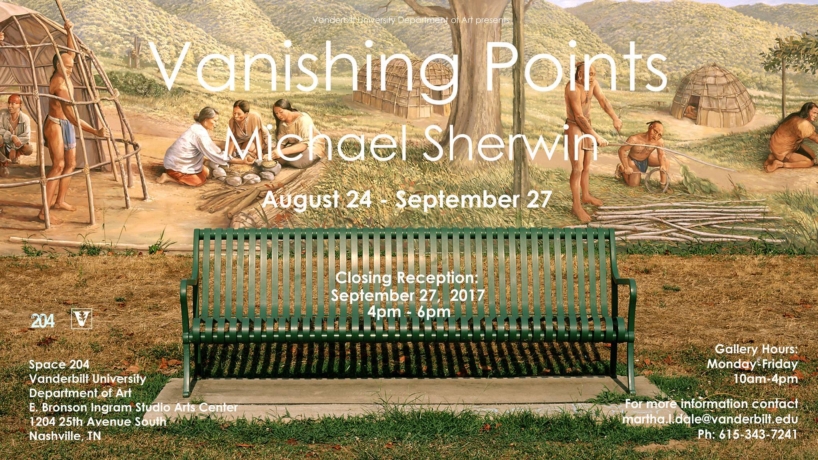 Exhibitions
MICHAEL SHERWIN: VANISHING POINTS
Michael Sherwin
The Vanderbilt University Department of Art presents Vanishing Points, a photography exhibition from Michael Sherwin, Associate Professor of Art at West Virginia University. Vanishing Points is an ongoing project started in 2011 and combines extensive research of historical archives, maps and contemporary satellite imagery, as well as direct collaboration with archaeologists, historians and scholars. The project explores the South Central Ohio area and neighboring states of West Virginia, Kentucky and Indiana and their sacred status to its indigenous people. The sites Sherwin chose to visit and photograph are literal and metaphorical vanishing points. They are places in the landscape where two lines, or cultures, converge. His work reflects on the monuments our modern culture will leave behind and what the archaeological evidence of our modern civilization reveals about our time on Earth.
Website: michaelsherwin.com
Gallery Hours: M-F 10am-4pm. All exhibitions and receptions are free and open to the public.