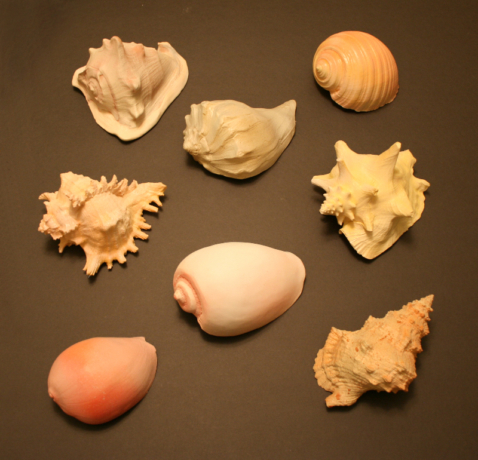 Exhibitions
MCLEAN FAHNESTOCK: SOUNDS LIKE
McLean Fahnestock
The Browsing Room Gallery at the Downtown Presbyterian Church is pleased to present an exhibition by Nashville‐based artist McLean Fahnestock entitled Sounds Like.
Exhibit title:
McLean Fahnestock : Sounds Like
Exhibit Dates:
October 1 – November 25, 2016
Opening Reception:
Saturday, October 1, 6 – 9 pm in coordination with the downtown art crawl and 5th Avenue of the Arts.
About the exhibit:
This exhibition of sound centered sculptural works explores how we experience the world through sound. More specifically, in exploring a new location we instinctively compare it to what we already know. The artist chose to focus on not only what we see in a place or thing but what we hear and how that shapes our understanding. Hence the title: Sounds Like.
The art works in this exhibition stem from the artist's return to and rediscovery of Middle Tennessee after a decade in Southern California. The drastic sonic shift from downtown Long Beach, California to the cornfields of Sango, Tennessee led her to gathering sounds and researching how knowledge is acquired through sound.
About the artist:
McLean Fahnestock is a media artist who works in video, sound, sculptural installation, and photographic prints. McLean reclaims material from the media and institutions, seeking out footage, images, and items that carry the weight and specificity of their prior lives and ties to history. Her works intermingle truths and fictionalizations in order to question our ideas of greatness, singularity, and who and what make "history."
McLean received a BFA from Middle Tennessee State University and MFA from California State University Long Beach. Her work has been exhibited and screened across the United States and Internationally in Ireland, Canada, Belgium, Germany and Japan. She has received an ARC Grant from the Durfee Foundation, two Hoff Foundation Grants, and was awarded a Professional Artist Fellowship from the Arts Council for Long Beach. Her work was included in a DVD compilation of short videos by the LA Film Forum. She was a finalist for a 2012 Vimeo Video Award and was recently named "Most Promising New Artist" at MADATAC 05, in Madrid, Spain.
McLean Fahnestock lives and works in Old Hickory, TN
Image:
McLean Fahnstock
Detail of Autodiagnosis, 2016
Set of 30 Individual Shells: Cast Plastic, Electronics, Sound
Each shell approximately 8 x 8 x 8 inches, Overall installation dimensions variable