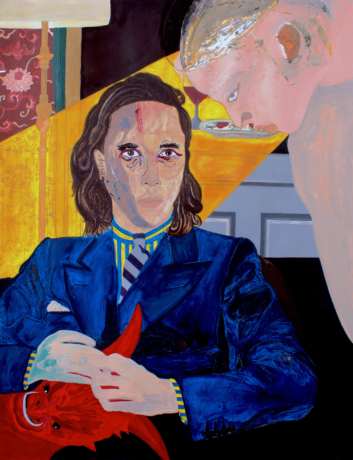 Exhibitions
MATHIEU BERNARD MARTIN: PHANTOM NOSTALGIA
Mathieu Bernard Martin
Focusing on a core selection of paintings from the past five years, this showing marks Mathieu Bernard Martin's United States debut.

Bernard Martin's approach, painterly and dreamlike, has an often surrealist slant - details are alternately softened and starkly emphasized in support of narrative. Figures coalesce, surfaces meld - immersing the viewer, allowing their inclusion to his overall process.

Come out and see us for the Wedgewood Houston Art Crawl, and help us to celebrate our first international exhibition!