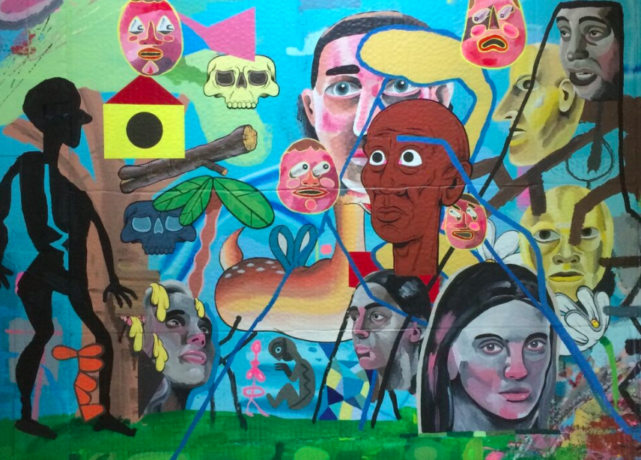 Exhibitions
MARK MULRONEY: FAMILY VALUES
Mark Mulroney
We at Julia Martin Gallery are proud to present Mark Mulroney's first show in Nashville, Family Values.
Mulroney's narratives often depict super heroes, baseball players and charming little scenes from when America was so "Great", albeit peppered with missing limbs and squirting blood.
His touches on the political are flat out genius.For instance, Mitch McConnell From Memory, captures McConnell as a slab of raw meat wearing glasses. Enough said.
This exhibition will open by appointment for private viewings and small groups, following all CDC guidelines, beginning Saturday, August 1st at 6:00p. You can reach Curator, Daniel Lonow, for scheduling at 615-397-2612.