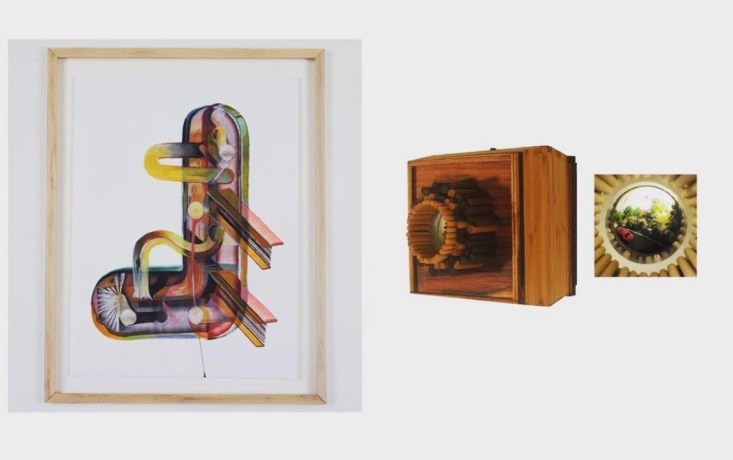 Exhibitions
MARGIE CRINER & AUSTIN REAVIS: PASSAGE
Margie Criner, Austin Reavis
The Red Arrow Gallery presents PASSAGE, a dual exhibition of new paintings by Austin Reavis and sculptures by Margie Criner; this marks their first show with the gallery.
Margie Criner is an American artist born in Detroit in 1968. Her work combines design with play. She received a Bachelor of Science in Textile Design from Michigan State University in 1991 and has exhibited her work throughout the Midwest. Criner currently works and resides in Chicago, IL.
Austin Reavis was born in Nashville (1987) raised in Sewanee, Tennessee. He studied sculpture at Herron School of Art and Design in Indianapolis (2010) and currently works between drawing, photography and painting. Reavis currently lives and works between places, with a small house that he designed and built in Sewanee and an even smaller apartment in Nashville.
The exhibition PASSAGE will be on view at The Red Arrow Gallery from June 10th, 2017 through July 2nd, 2017 with a reception for the artist on Saturday, June 10th from 6-9 pm.