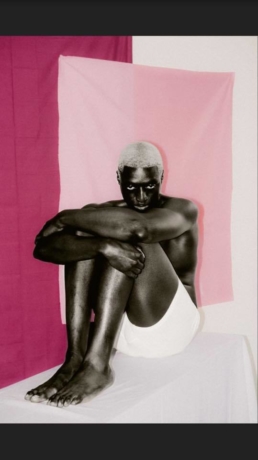 Exhibitions
MARCUS MADDOX: FIGURES OF COLOR
Marcus Maddox
This February, the Gallery at Fort Houston is proud to present Figures of Color: the Work of Marcus Maddox. Originally from Nashville, Maddox now resides in Philadelphia, and over the course of the past two years, has developed this new series in and around both cities.

As is true throughout all of Maddox's various collections, Figures of Color is an accomplishment of significance, relevant not only aesthetically but also culturally. Maddox, in creating dual process prints of stark contrast, exuberantly celebrates the beauty of black skin tone, and subsequently, shifts in social precedent.

We believe these works to be a triumph of emerging American artistry, and are honored to be home to their premier. Maddox will go on to exhibit this collection overseas within the year, having been recently selected as the first place recipient of the Independent Photographer Award, juried by Vogue Italia Editor Alessia Glaviano.