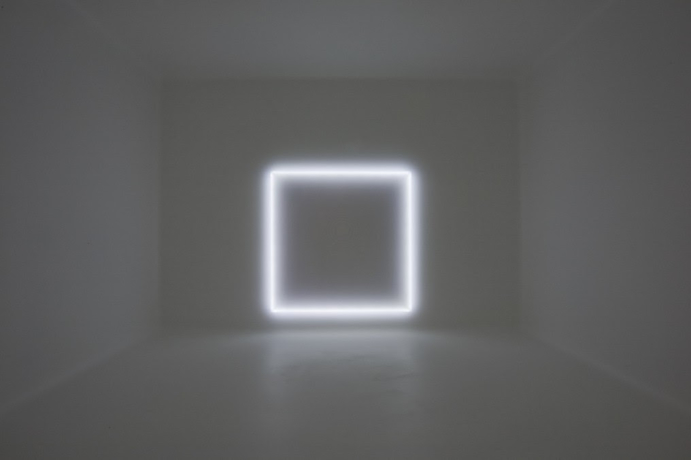 Exhibitions
LIGHT, SPACE, SURFACE: WORKS FROM THE LOS ANGELES COUNTY MUSEUM OF ART
Judy Chicago, Robert Irwin, Helen Pashgian, James Turrell, Doug Wheeler

The Frist Art Museum presents Light, Space, Surface: Works from the Los Angeles County Museum of Art, an exhibition of sculptures, paintings, and immersive installations by a loose-knit group of artists working in Southern California from the 1960s to the present. Organized by the Los Angeles County Museum of Art (LACMA), Light, Space, Surface will be on view in the Frist's Ingram and Gordon Contemporary Artists Project Galleries from June 3 through September 4, 2022.
Featuring 50 works by 22 artists that range from small sculptures to walk-in experiential environments, this visually alluring exhibition explores how the properties of light and space as well as highly polished surfaces can themselves be art forms. "This show challenges us to rethink what art can be and the materials that artists can use to create their work," says Carol S. Eliel, Senior Curator of Modern Art at LACMA. "Although these works might evoke Southern California for visitors—its sunshine, open spaces, and glossy surfaces on surfboards and cars—the roots of Light and Space and "finish fetish" go much deeper."
The renowned "light and space" and "finish fetish" artists are united by an interest in manipulating the medium of light, projected or reflected, to alter the perception of form, architectural space, and surface qualities. Going beyond the tradition of representing light through paint or photography, artists like Robert Irwin, James Turrell, and Doug Wheeler create installations in which the actual light takes a form that seems to exist between presence and absence, providing a means of entering a mysterious immaterial world.
"In the 1960s and 1970s, various Southern California artists began to create works that investigate perceptual phenomena: how we come to understand form, volume, presence, and absence through light, seen directly through other materials, reflected, or refracted," says Eliel. "Many of the artists used newly developed industrial materials such as cast resins, fiberglass, neon fixtures, and sprayed paint to link art and technology in a cool aesthetic that echoes the emotional detachment of pop art and minimalism of the period."
Photo: Doug Wheeler. Untitled (Light Encasement), 1968. Adapted neon and sheet acrylic, 96 × 96 in.; installation: 20 × 20 ft. Los Angeles County Museum of Art, purchased with funds provided by the Modern and Contemporary Art Council in honor of the museum's 40th anniversary,
© Doug Wheeler. Photo © Museum Associates/LACMA