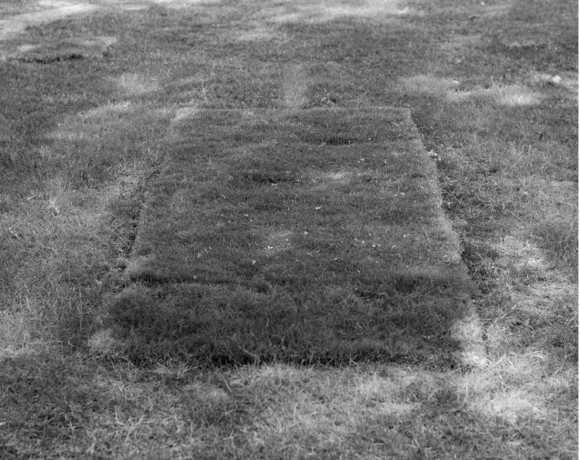 Exhibitions
​LAKESHA MOORE, DESMOND LEWIS, HOUSTON COFIELD
Lakesha Moore, Desmond Lewis, Houston Cofield
Artwork has been created specifically for this exhibit by painter Lakesha Moore, sculptor Desmond Lewis, and photographer Houston Cofield. Each of these artists embody the Tennessee Triennial's theme of RE-PAIR in uniquely significant ways. While varied in their media, these three artists are united in their deep examination of our ability to heal, suture, and recompose fractured forms. As Nashville's oldest museum, the Parthenon continues to embody the city's ideal as a center of art and culture by participating in this important exhibition.
The vibrant paintings of Lakesha Moore chronicle the journey of healing and transition. Reflecting on the political unrest and collective turmoil of recent years, Moore draws on how many of us were rediscovered new ways of being; separately and together. Moore observed, "In seasons of pain or heightened frustration, at times our strongest reaction is to become hypervigilant and overcompensate. We have seen where that can take us. As individuals, it can be detrimental unless we stop and take a moment to go within, letting go of what is not working and leaning into the possible or what is." Moore is focused on her journey of healing and renewal. She expresses a desire for us as individuals, communities, and groups to experience a renewal that helps to extend grace and understanding amid times of ignorance and uncertainty.
The sculptures by Desmond Lewis explore how the destructive appearance of fire does not always represent the unworthy or disrepair. Rather this charred appearance, at its core, can foster a new beginning for "good trouble." His work clashes Tennessee's rich history of Black Farming with the explosive nature of pyrotechnics, both of which are symbolic in their deep roots of patriotism. Black farming and pyrotechnics are on fire in their respective quest for healing and literal need for a new vision within post Trump America. Lewis notes, "To re-pair within the context of being Black in America has meant walking through and existing within a valley of fire. This fire has been both physical in nature and metaphorical in the passionate drive for social equity and justice."
Houston Cofield's photographs for the Tennessee Triennial revisits Waverly, TN, the site of a flash flood in August of 2021 that killed 22 people. On assignment from The New York Times, Cofield went to cover the aftermath of the disaster, "I couldn't help but imagine how this tragic story of loss will be forgotten as time passes. As I travel back to this area in Middle Tennessee, I am hoping to see what emotional, physical, and geographical change has been brought on the community through encountering the landscape and the people that inhabit it."
Photography as an artistic medium has historically positioned itself in a perpetual tension between the artist's implicit role in the making of a photograph and the distance the artist must inevitably maintain while doing so. Cofield embraces the overlapping and intertwining within his work as an editorial photographer and an artist.
Image: Houston Cofield