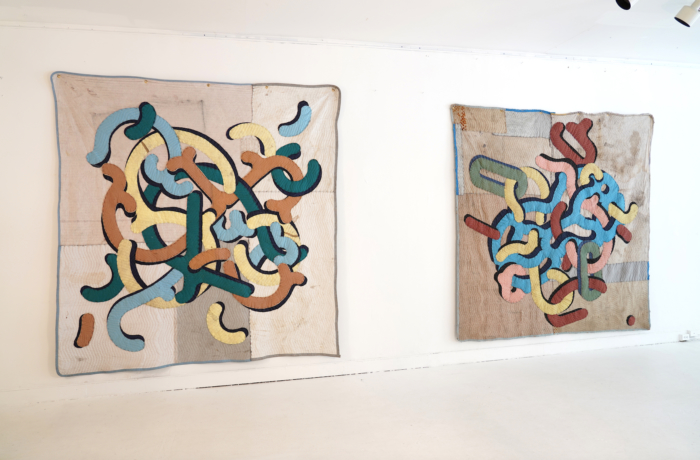 Exhibitions
NICK FAGAN: LABOR AND ITS LARGE SOULS
NIck Fagan
Nick Fagan describes his most recent body of work:
"I became fascinated with moving blankets, because they show the wear and tear of labor and the history of their use. They are something that we use as an assist, a thing that protects and holds but is then put away; never the main object or the important object. Never in the forefront; leftover; only having a utilitarian purpose; forgotten.
When moving, the blankets always touch so many things that hold so much family history to the customer. The blanket envelops these precious objects and gains a charge, similar to Joseph Beuys' idea of charging objects. There is a power and charge when you see the moving blanket transformed into a tapestry, this fabric that has a history of protecting and porting things now becoming spiritual and large."
Labor and Its Large Souls will consist of one work, Broken Rosary, a large-scale fiber sculpture that will consume Coop Gallery's minimal footprint.