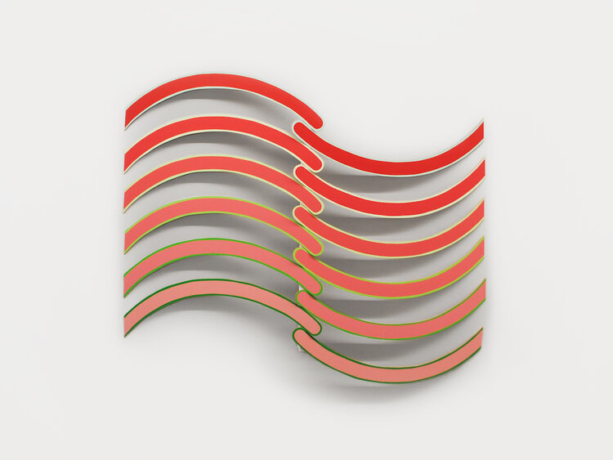 Exhibitions
KAYLA RUMPP: BETULA
Kayla Rumpp
After taking a break due to Coronavirus, Channel To Channel is back with Betula by Knoxville-based artist Kayla Rumpp. The opening reception will be held on Friday, July 3 from 6-9pm.
We are limiting the guest amount due to Nashville guidelines and social distancing. You must have a ticket to attend this opening, and the time slots are for an hour each. We ask that you arrive during your selected time slot, and exit the gallery by the end of your hour.
Sign up for tickets at: https://www.eventbrite.com/e/kayla-rumpp-opening-at-channel-to-channel-tickets-110688383936
---
Kayla Rumpp creates work inspired by the relationship between painting and sculpture with a childlike approach to ingenuity and invention. Materials, color, texture, form, and light all play key parts in the sensory experience created for the viewer. Conventional materials, such as wooden popsicle sticks, are reimagined in their use to create provoking, interactive works.

Rumpp says about her work, "My hope is to create an immersive work that confronts the viewer to experience the piece with an altered perception that is slowly formed and evolves in time with the piece."
Kayla Rumpp is an artist and educator based in Knoxville, TN. She earned her BFA from the University of Tennessee, Knoxville and graduated with her MS in Art Education in 2017.
---
Betula will be on view through July 25. The gallery will be open Tuesday-Saturday, 12-6pm beginning in July.