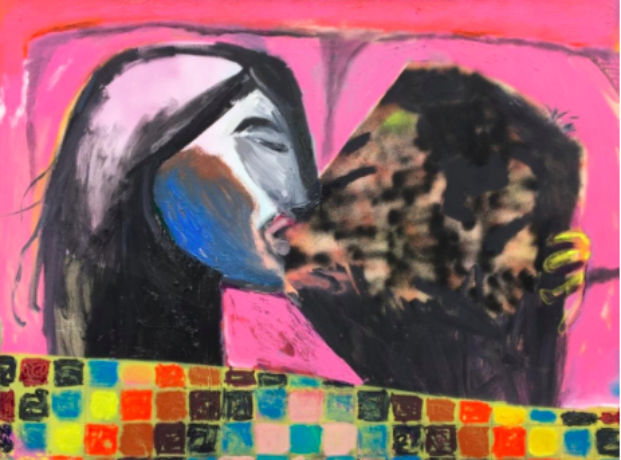 Exhibitions
JOHN PAUL KESLING: TIPPY TOES
John Paul Kesling
"We were once again children on tippy toes, hoping to see a little farther than before. We had to pay attention. This time it was life and death. Our old ankles wobbled and cracked and we ended up back on the ground, on all four corners of our feet. We were more aware of the Earth and our weight than ever before. What did we just see?
The pieces in this show were painted during the past year. They are about everything I can think of. The work is spontaneous even though most of it has been floating around my head for years; a giggle or a cry that seemingly comes out of no-where but you know deep down they've been building inside you. You let them out and keep going. We're too old to be embarrassed for long. There's not enough time.
The idea of standing on your "tippy toes" as a way to temporarily see beyond your own perspective can be applied to the amplified search for racial equality, the political divide, and the global pandemic. Tippy toes is also a nod to childhood, innocence, nostalgia, hope, wonder, and dancing. All of these things are players in these pieces. My eyes are still wide, my ankles are still a-tryin'." – Excerpt of Tippy Toes Exhibition Statement.