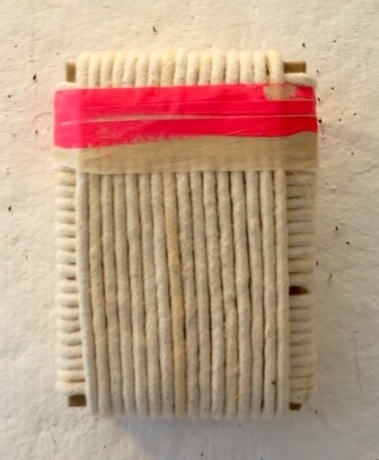 Exhibitions
JODI HAYS: OUTSKIRTS
Jodi Hays
Artist's statement:
If a city is something you do with space[1] then can we also see painting as a place made from space, material and an ongoing, long-haul, intimate conversation? Outskirts, the periphery, limits, are the overlooked and hard-to-get-to, perhaps a fitting allegory for the space made in a life of painting.
My painting practice is akin to note-taking or a method of organizing knowledge. Gridded systems, informed by Feminism, become a scaffold for pictorial inclinations, be they abstract or related to landscape. Stripes generate a placement in pattern, repetition and seriality. Textiles, associated with warmth, the body, pattern and "home" breathe space into pictorial habits. Hard-edged shapes interact with rounded/floral moves, inviting associations with an architecture of the rural, careworn, second-hand, frayed, and splintered.
---
About the artist: Jodi Hays (b. 1976, Hot Springs National Park, AR) is a painter whose work is partly influenced by a southern/rural vernacular. She has exhibited her work at galleries and museums across the United States including Corcoran Gallery of Art, Brooks Museum of Art, Wiregrass Museum of Art, Cooper Union and Boston Center for the Arts. She is a recipient of several awards including from the Sustainable Arts Foundation and the Elizabeth Firestone Graham Foundation.