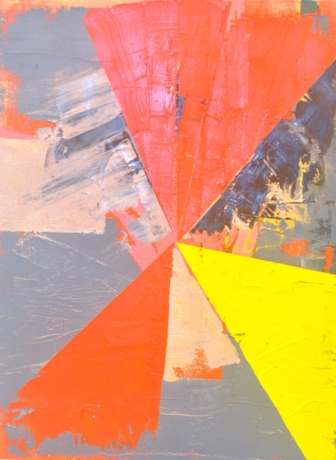 Exhibitions
JODI HAYS​​: GOD SEES THROUGH HOUSES
Jodi Hays
Nashville artist Jodi Hays brings her solo show God Sees Through Houses to the new location of Lipscomb's Hutcheson Gallery, in Beaman Library on University Park Drive, on Aug. 27 through Oct. 18. Hays will give an artist talk on Tuesday, Aug. 28, 6:30 p.m. in the Beaman Library classroom across from the gallery. The free gallery follows the library's operating hours, which can be found at lipscomb.libcal.com/hours/.
Hays is a Nashville-based artist and curator. She has exhibited her work at galleries and museums across the United States and Germany including at the Corcoran Gallery of Art, the Brooks Museum of Art, Wiregrass Museum of Art, The Cooper Union, and the Boston Center for the Arts.
Her work can be found in important public and private collections including J. Crew Company, the Tennessee State Museum and the Arkansas Art Center. She lived and worked in Boston for a number of years where she was assistant director at the Cambridge Art Association.
Moving to East Nashville in 2005, she maintains a studio and pop-up gallery Dadu. Her practice includes work with COOP Gallery (a Nashville-based curatorial collective for which she was a founding member) and teaching in the graduate program at Watkins College of Art. She is represented by The Red Arrow Gallery in East Nashville.
Hays says about her work: "I think of my work in conversation with contemporary genre/history paintings, leveraging the use of a photo/collage aesthetic, capturing a moment in time."
This show, God Sees Through Houses, "was made in the disturbing context of Homeland Security's 'zero tolerance' policy, investigating realities of home, family, fear, power and surveillance. To survey is to 'look carefully.' Many of us have the privilege and power to see, leveraging lenses, barriers, windows. Painting has become an alternate form of measurement, one in which this power of sight (and oversight) could be used to advocate, like a painter observing and creating a world in which we can believe (and hope)."