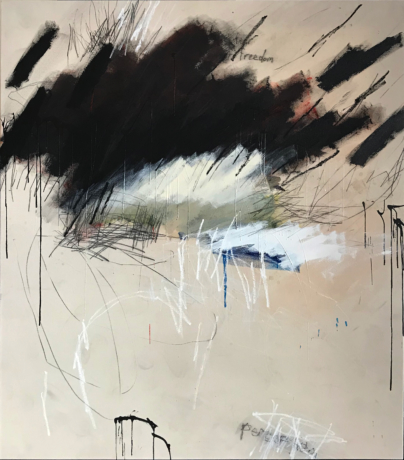 Exhibitions
INVISIBLE AUDIENCE
Jason Craighead
Arden Bendler Browning
Tinney Contemporary is pleased to present Invisible Audience, new work by Jason Craighead. This body of work is the first that Craighead has painted in his new Brooklyn studio. This is significant, as the recent transition from his long-time studio in Raleigh, NC, to this new studio in the robust, artistic community of Williamsburg led Craighead to think about where he would be doing his work from this point forward, and if the audience would change along with his altered physical location.
And In The Back Gallery: PLACES TO BE, New Work By Arden Bendler Browning
Tinney Contemporary is pleased to present new work by Arden Bendler Browning in our back gallery, renamed the Tinney Concept gallery. Browning's work explores connections and gaps between memory and presence, the impossibility of landscape as a singular idealized image, and the way that digital media effects perception.