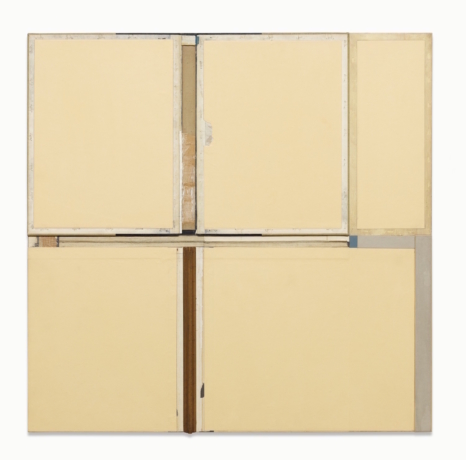 Exhibitions
INTUITION & MEMORY: MIXED MEDIA AND PHOTOGRAPHY BY JOHN FRASER AND ROBERT TREAT
John Fraser
Robert Treat
Starting off the 2018 exhibition year, Cumberland Gallery is excited to present two artists who have developed a unique voice within their photography and mixed media work. Departing from opposite vantage points, both artists manage to simplify and elevate our built/natural environment through a refined aesthetic centralized around the intuitive manipulation of materials and their reminiscences. Intuition & Memory opens with a reception on January 13th, which will be attended by John Fraser, and runs through February 24th, 2018.
John Fraser
For his fourth solo exhibition at Cumberland Gallery, Illinois based artist John Fraser presents a selection of limited edition photographs inspired by his travels, and a series of mixed media collages on wood panel constructions. Fraser's art-making process departs from an interest in physical space, the built environment and how spatial relationships between geometric planes and shapes develop. Sourcing from architecture, mapping, and topographic views of urban land, Fraser found a linear, grid-like visual vocabulary which he defines as, not abstract, but 'reductive'. As a consequence, Fraser's work offers clarity: the history of the art-making process is evident, creating a visual memory for viewers to discover. In his mixed media work, one can see all the textures, marks and processes. The implemented found objects such as books, fabric and measuring tools visibly carry signs of a former life. The same straightforwardness is found in his photography: un-staged, unedited images are presented through the framework of the photographic lens, turning a corner of a real life environment into a surreal experience. Fraser proceeds from a true builder's logic: 'constructing from the inside out, taking nothing and turning it into something intuitive', and so creating something familiarly unfamiliar. Polly Ulrich captures it concisely: "There is economy, rigor and clarity in Fraser's gathering planes and overlapping geometric grids, but the art also exists as a dynamic location of push and pull, its reductive, linear impulses forever stymied by its subterranean transcendent trajectory".
John Fraser earned his MFA from Northern Illinois University in Dekalb (IL). His work has been exhibited throughout the United States, Canada, Europe, Brazil and Japan. Selected collections include the Cincinnati Art Museum, the McNay Art Museum in San Antonio (TX), Hafnarborg, The Hafnarfjordur Center of Culture & Fine Art, near Reykjavik, Iceland and Vanderbilt University Fine Arts Gallery, along with numerous public and private collections throughout the country and abroad. His work has been distincted with numerous awards, fellowships and grants including the Arts Midwest / National Endowment for the Arts Regional Visual Arts Fellowship in 1992.

Robert Treat
For Intuition & Memory, California based artist Robert Treat presents a series of six 40" x 30" encaustic and mixed media paintings on panel together with a grouping of small black and white photographs. Concerns with the natural world and structural awareness within a defined space lay at the basis of Treat's art making. Active shapes hover within the edges of a picture plane, demarcating the painting while the use of primitive materials such as beeswax and asphalt add to a certain physical-ness. Whereas John Fraser is an intuitive 'builder', Treat creates with a lyrical intuitiveness: "The structured image is often obscured by gestural, often violent strokes of wax/paint. This process is a search for order while, at the same time, recognizing the need for inevitable chaos." From the need for a structured order stems a minimal vocabulary, void from color and representation. Within his photography, this translates into well-balanced, monochromatic, and high contrast images that focus in on overlooked details, unconsciously abstracting a natural scene. Treat's mixed media work condenses into structured outlines of floating vessels and sensuous, tactile surfaces. The translucency of the layers allows for underlying material to show, hinting at a formal memory of how the painting developed. This unconcealed clarity in structure and process boils the work down to its essentials and creates a conceptual turn inwards, digging underneath the surface into ambiguity and chaos. Concluding, Robert Treat states "My photography and mixed media work relate with a similar visual language: structure, distilled simplicity, intimacy, memory, eros, and ambiguity of narrative".
Intuition & Memory marks Robert Treat's second solo show at Cumberland Gallery. Treat earned his MFA at the University of Cincinnati and had the opportunity to study with renowned photographer Ansel Adams. His work has been included in private and corporate collections throughout the country. Robert Treat was the latest Recipient of the "Marjorie & Joseph Rubenson Endowment Grant" (Julian, CA).
John Fraser and Robert Treat interpret our contemporary environment through an intuitive, process-based, and reductive formal language, showing us the extraordinary within the ordinary.