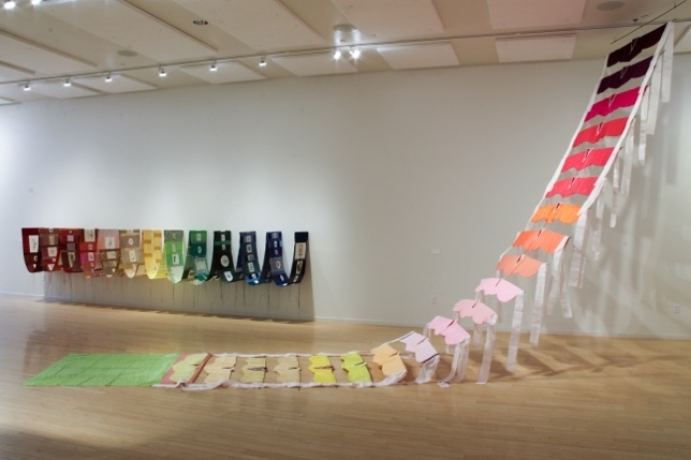 Exhibitions
IDENTITY, FEMININITY, & SPIRITUALITY BY SHIN-HEE CHIN AND SUKI KWON
Shinhee Chin, Suki Kwon
AS A RESULT OF CLOSURES DUE TO COVID-19, PLEASE FOLLOW GALLERY WEBSITE AND SOCIAL MEDIA PLATFORMS FOR SCHEDULING UPDATES AND VIRTUAL EXHIBITION CONTENT.
---
The Department of Art, in collaboration with the Office of Spiritual Development, will host Shinhee Chin and Suki Kwon, 2 female artists working with textiles to explore identity, femininity, and Christian spirituality. Both artists were selected by the Nagel Institute as participants in the 2018 Matter & Spirit project, the results of which will be exhibited by the Leu Gallery upon availability.
Exhibition ends May 1, 2020.