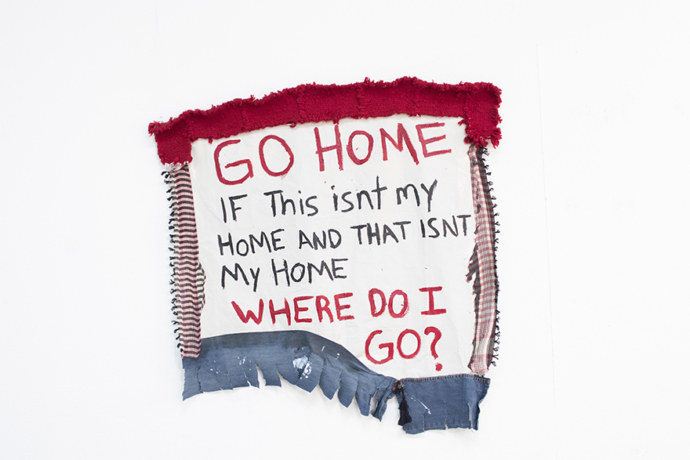 Exhibitions
HOT CHEETOS: ACTIVISM AND JUNK FOOD
Nuveen Barwari, Courtney Adair Johnson, Marlos E'van
After taking a break due to Coronavirus, Channel To Channel is back with the group show, Hot Cheetos: Activism and Junk Food, featuring the works of three Nashville based artists, Nuveen Barwari, Courtney Adair Johnson, and Marlos E'van. Opening reception will be Friday August 1 from 6-9pm.
**Tickets to the opening event are FREE, however, we ask that you register online and arrive during the hour that you register for, in accordance with our efforts to mitigate COVID-19 risk. Thank you in advance for your cooperation!
Barwari, E'van, and Johnson first came together in 2018 and again in 2019, working together with youth on a summer program with McGruder Social Practice Artist Residency (M-SPAR). There are many consensus to their relationship, each artist was raised in the southern United States yet with different heritages and backgrounds that play an important part in their own art practices. Their interest in social justice, historical narratives, and the use of available material have interlaced them into a working collective.