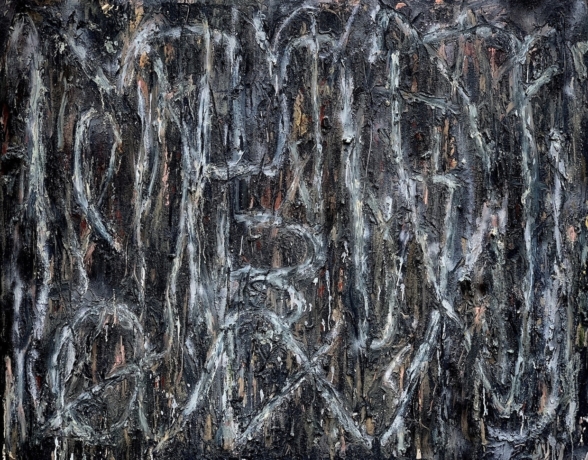 Exhibitions
HARRISON GILMAN: BREAKING GROUND
Harrison Gilman
About the artist:
B. 1996, Los Angeles, California
Currently lives and works in Santa Barbara, California
Harrison Gilman was born in Los Angeles and raised in Santa Barbara, CA. In 2014, Harrison moved to New York City to attend NYU, where he received a BFA in filmmaking from the Tisch School of the Arts with a minor in art history and a minor in the business of entertainment, media, and technology. It was during this time that Harrison began to paint.
Harrison embraces being a self-taught artist and identifies with the Art Brut (meaning "Raw art" or "Rough art") movement. Artists such as Jean Dubuffet, Jean-Michel Basquiat, and Pablo Picasso pay homage to this style, exploring the innocence of primitive art, children's art, graffiti, and other inspirations outside the traditions of high culture.
He uses a multitude of mediums, often incorporating graphite, charcoal, oil pastel, acrylic paint, spray paint, and sand in a single piece. Each medium is its own independent layer that spans over the entire composition, allowing the viewer to see the process from raw canvas to final finish. He prefers subtle hues within the primary color palette, pursuing a natural aesthetic emphasized by organic textures and materials.
Harrison creates in order to document the subconscious. He sees each piece as a manifestation of every moment that has led up to the first brushstroke, containing the external and internal circumstances at the time of creation. As a piece evolves, the chaos of the subconscious organizes itself into a system of physical gestures and universal symbolism which reoccur throughout his work.
"Most great art makes no sense and complete sense at the same time."
---
image: Night Moves, 48 x 60 inches, acrylic, oil pastel, graphite, sand, spray paint on canvas