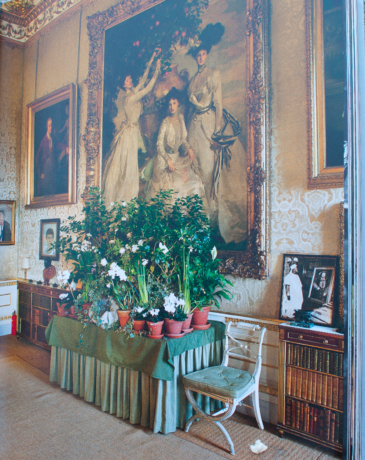 Exhibitions
HANITA SCHWARTZ: OPULENT PAGES
Hanita Schwartz
Opulent Pages by Hanita Schwartz (Israeli artist currently working in Seattle). Sept. 3 - Oct. 1.
Schwartz will project performed video recordings and build an installation based on the work of the photographer François Halard. Halard photographed the homes of his influential and famous friends and clients, from the Duchess of Windsor to David Hockney. His work illustrates the accumulation of power and beauty.

"As I faced the pages of these seductive, alluring, and unapproachable spaces, I wanted to enter the book, invade these privacies, touch the fabrics, flowers and items. I was drawn to manipulating them. By simply turning the images to my Mac's Photo Booth, the received images became an illusion of these rooms. What was perceived as two-dimensional turned out to be three-dimensional and the perspective of what was real changed." - Hanita Schwartz
image credit: "Original image by François Halard with intervention (crumpled paper on floor) by Hanita Schwartz"