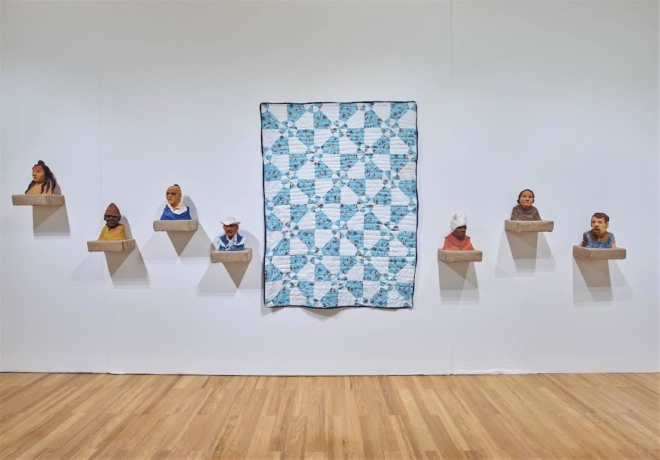 Exhibitions
GARY WHITE: TEMPLE OF MY FAMILIAR
Gary White
COOP is pleased to present Temple of My Familiar by Gary White. White's work shares a multi-ethnic viewpoint highlighting less heard history and figures. Gary's work revolves around capturing moments of the past and present with inspiration stemming from histories, life ways, ancestors, tribal traditions, folklore, and religious practices to create hybrid archetypes. These Archetypes become personal expressions of identity, time, place, and life ways of the old and new South. The sculptures transport the viewer back in time to revisit the past and ponder the present. These characters become guardians, guides, and storytellers. Within them hold metaphorical memory, archived experiences, and wisdom.
More about the Artist
Gary White, a native to Nashville, earned a Bachelor's degree from Watkins College of Art and Design in 2011. He earned his Masters of Fine Arts (MFA) at the University of Tennessee Knoxville in 2022. Learn more about White on Instagram: @gary.white.claygriot.