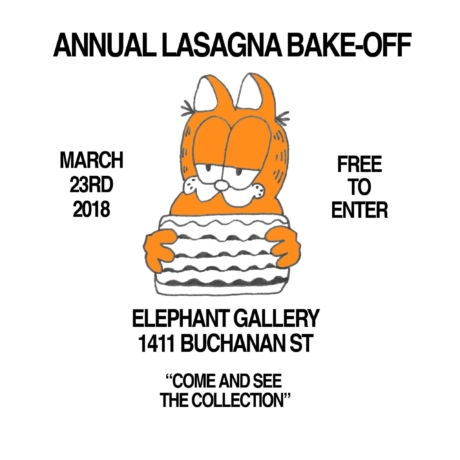 Exhibitions
GARFIELD COLLECTION SHOW AND LASAGNA BAKE-OFF!
Think you've got what it takes to bake a lasagna fit for Garfield?! Join us Friday, March 23rd for our Annual Garfield Lasagna Bake-Off! Prizes awarded, as well as an exhibition of Garfield collectibles in the Elephant Hallway Gallery!

Free to enter, just shoot us an email at hello@elephantgallery.com

If you can't make it to the Bake-Off, don't worry, the collectible exhibition will be up throughout March! Come check 'em out!